Thu, 07/07/2011 - 04:52
Stephane Rolland Haute Couture A/W 2011-2012
Inspired by Caoshu, Chinese calligraphy from the Han dynasty, Stephane Rolland's stunning collection was filled with continuous movement, expression and beautifully orchestrated lines. Like the stroke of a pen, the models glided down the runway dripping in black and brightly colored inks.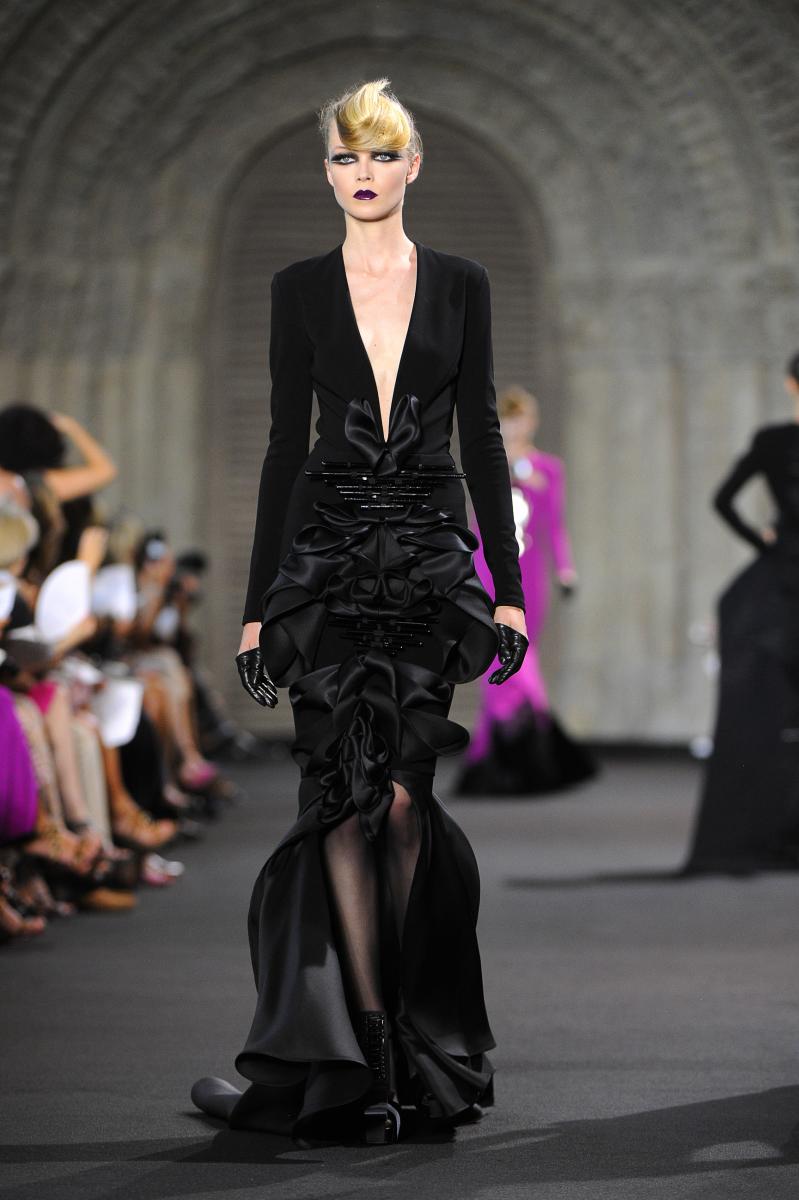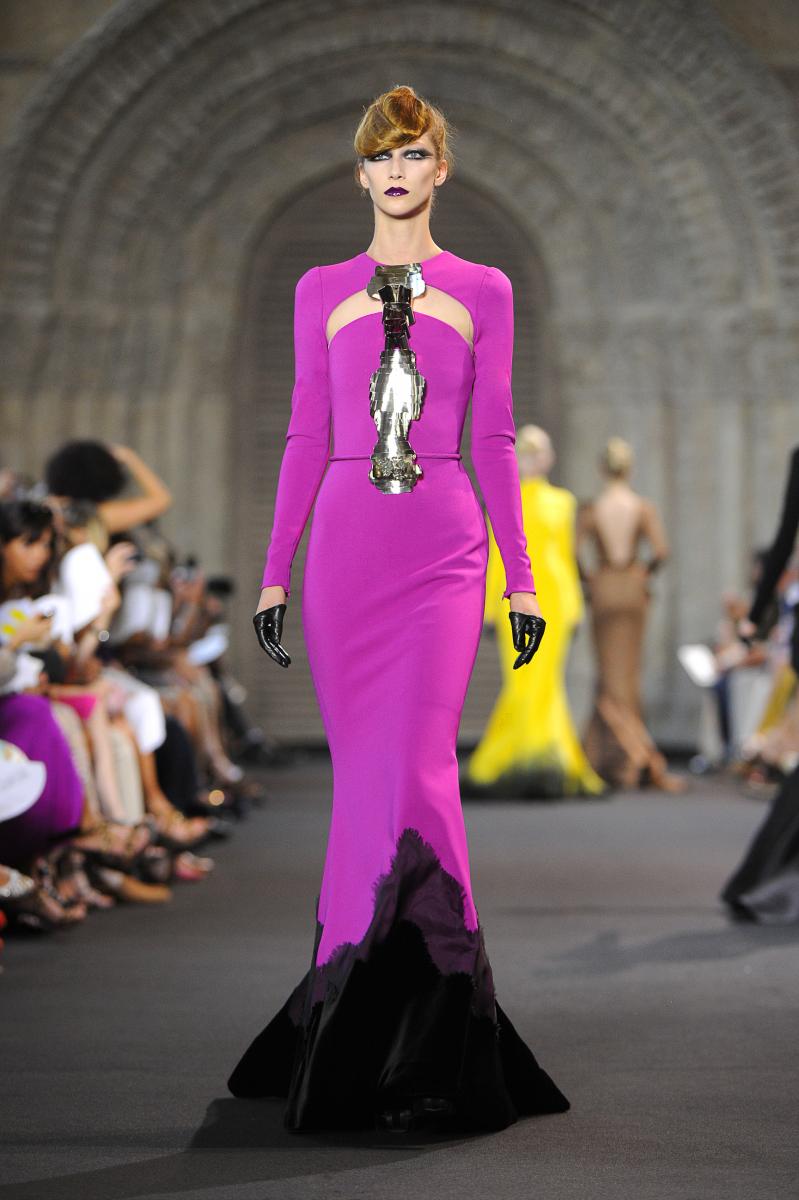 The fluidity of his dresses inspired a breathtakingly ethereal setting. Masterful draping and sculpted fabrics added dimension to each beautiful masterpiece.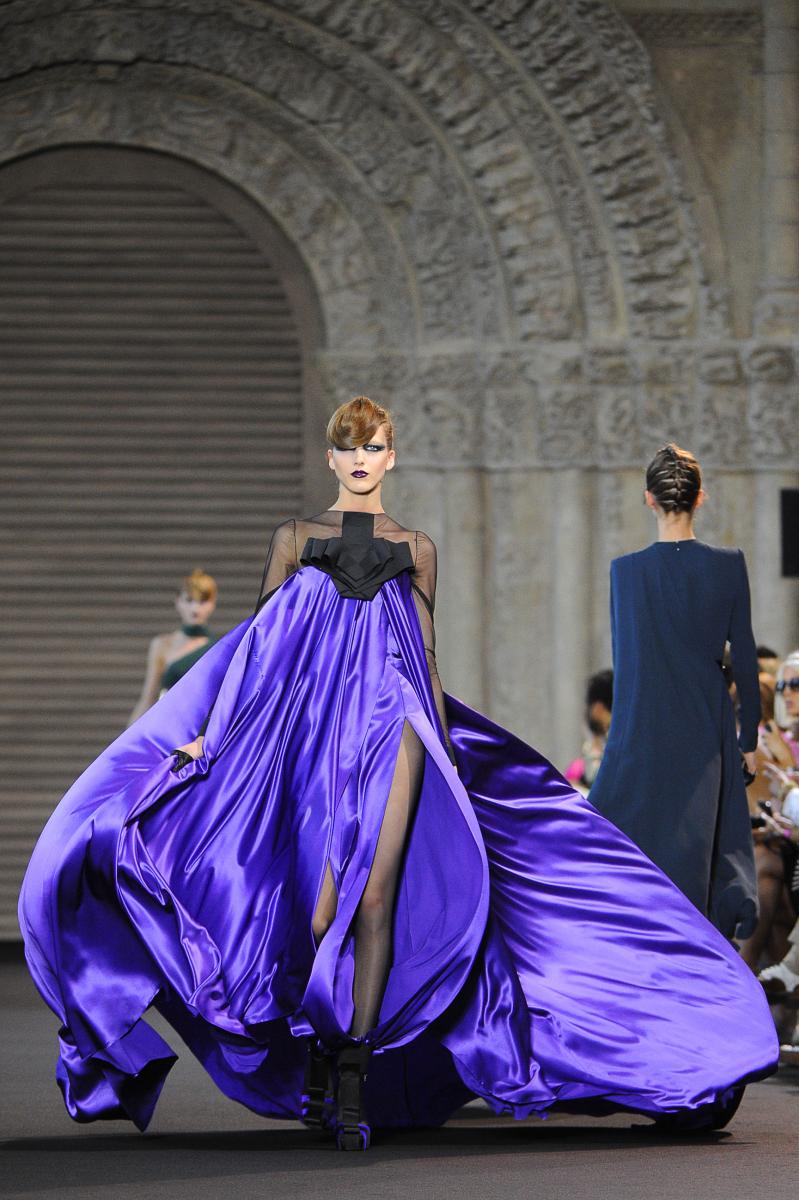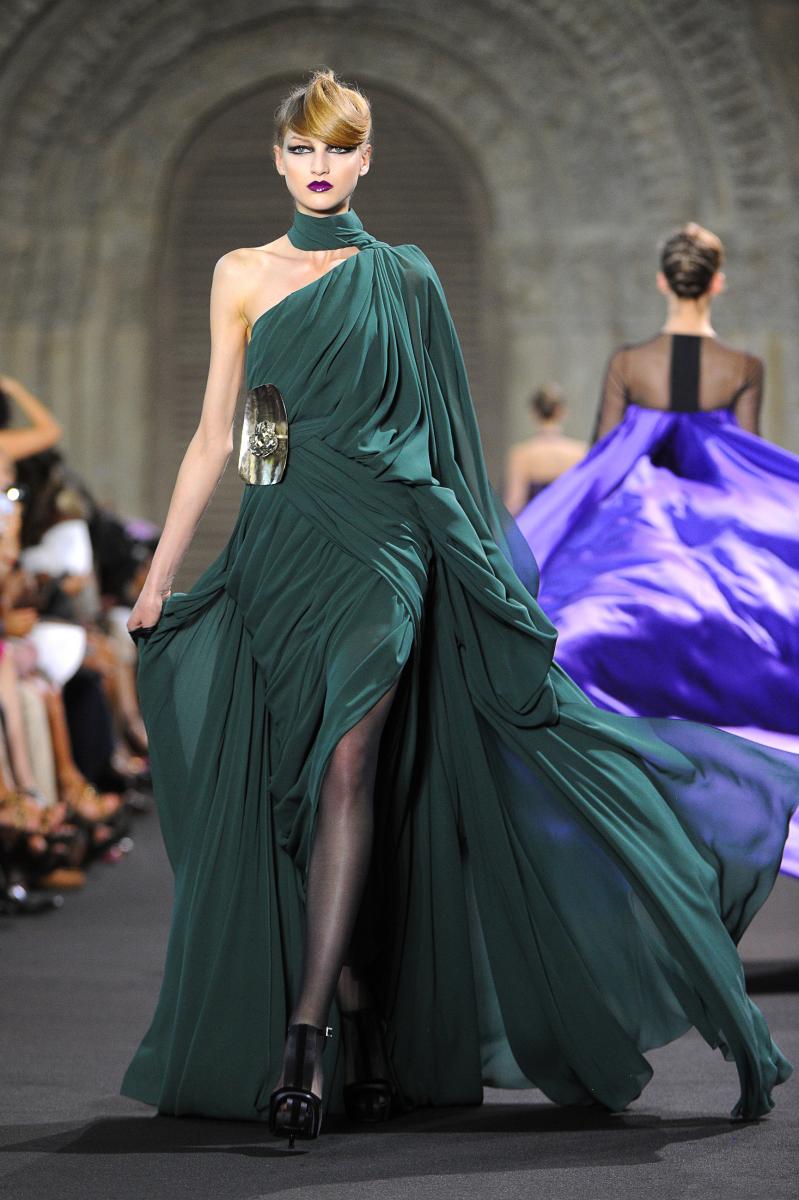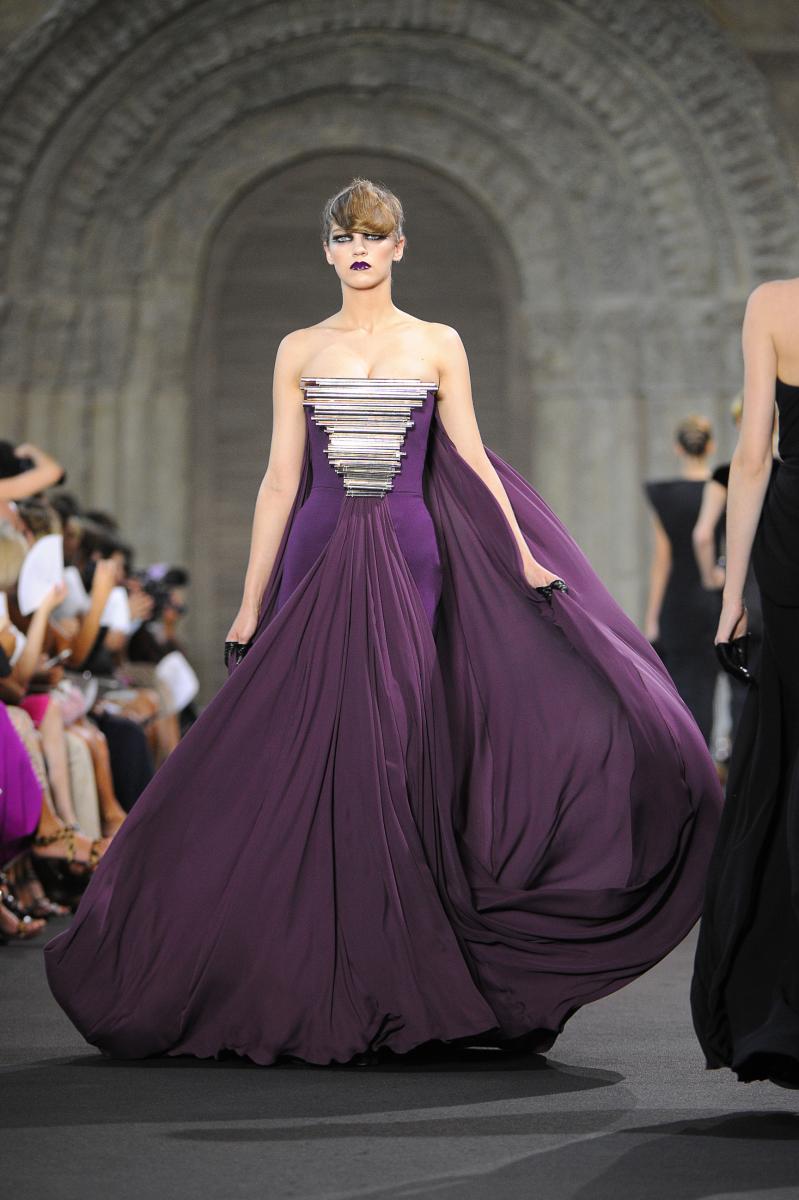 Plunging necklines, body-clad jersey and exquisitely placed ornaments accentuated the femininity of each piece. The long, slender silhouette, juxtaposed with voluminous trousers and sleeves created an architectural modernity.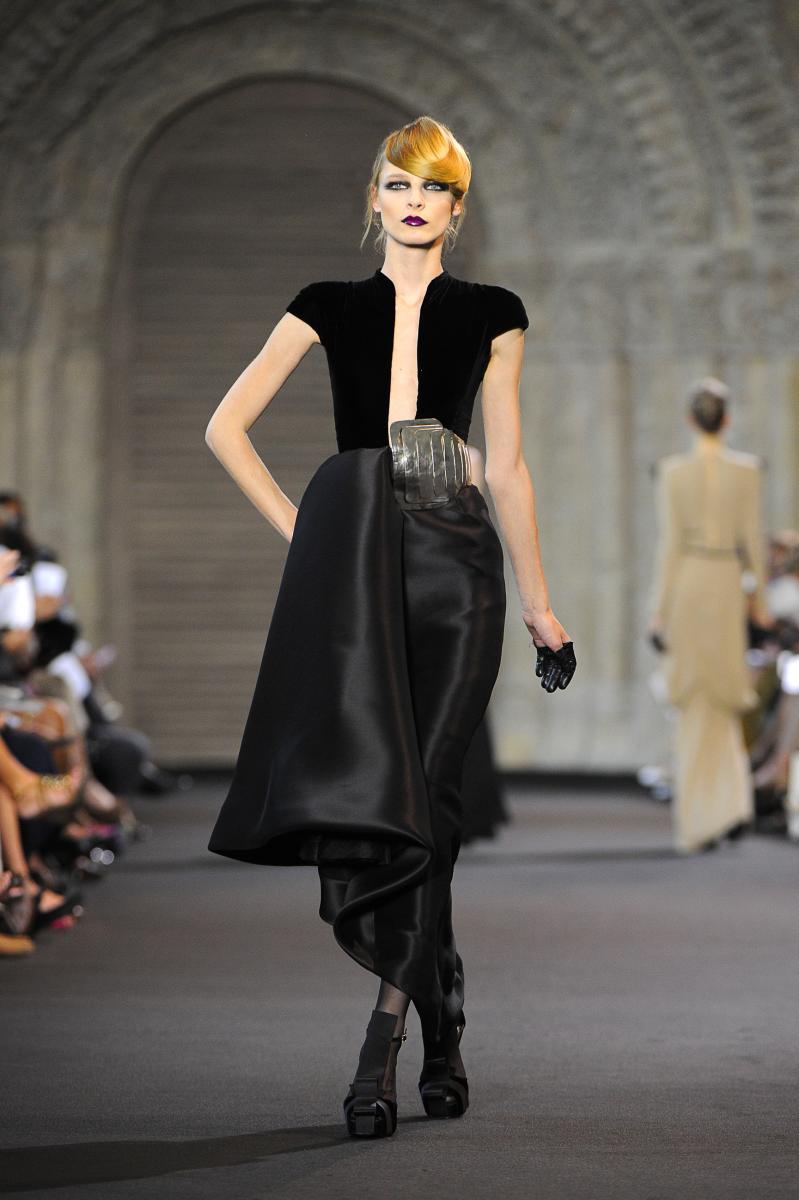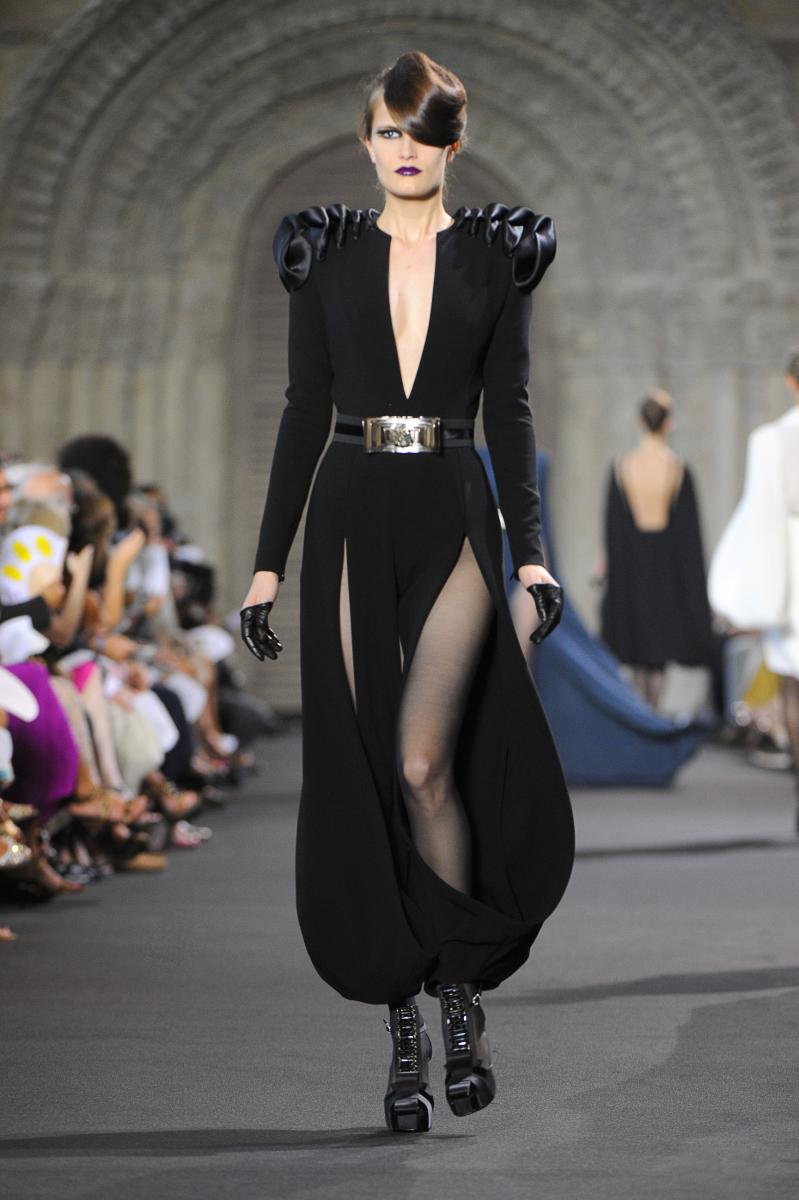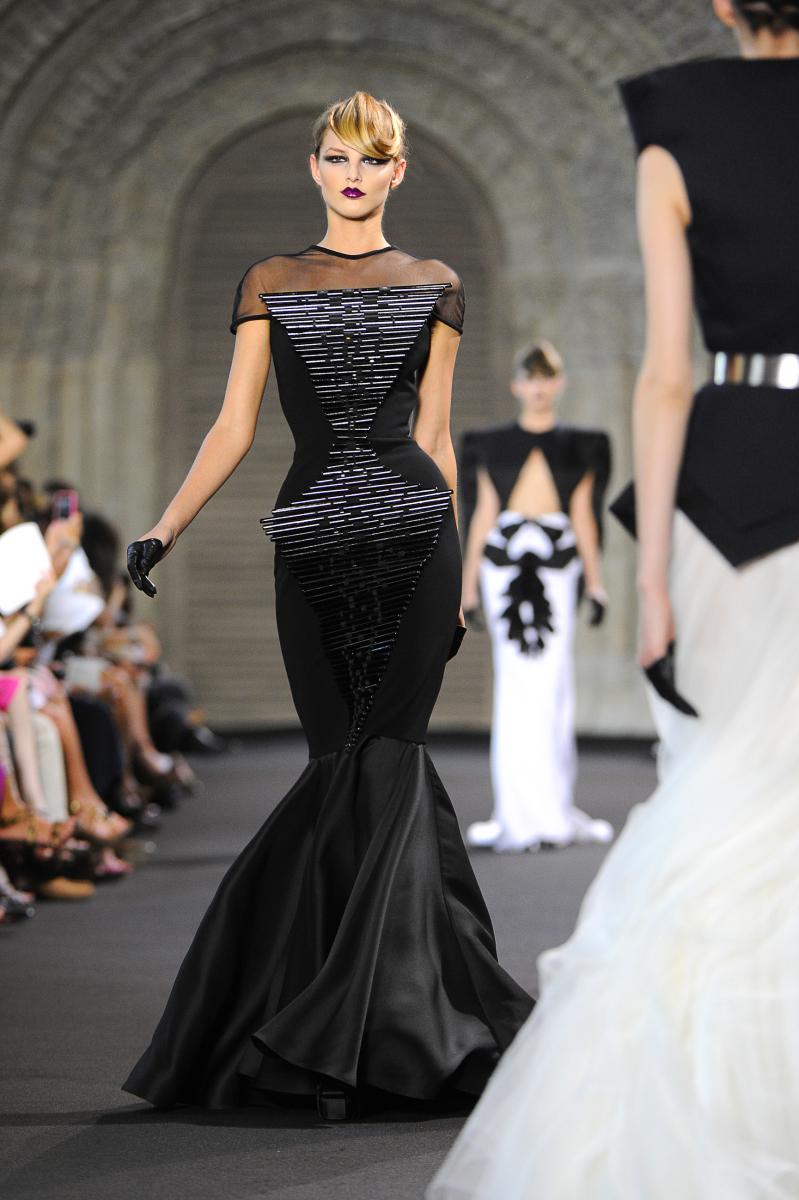 Rich plums, purples and greens beautifully accented the luminous black that anchored the collection. Bursts of vivid magentas and yellows were an unexpected surprise while white accents captured a sophisticated elegance.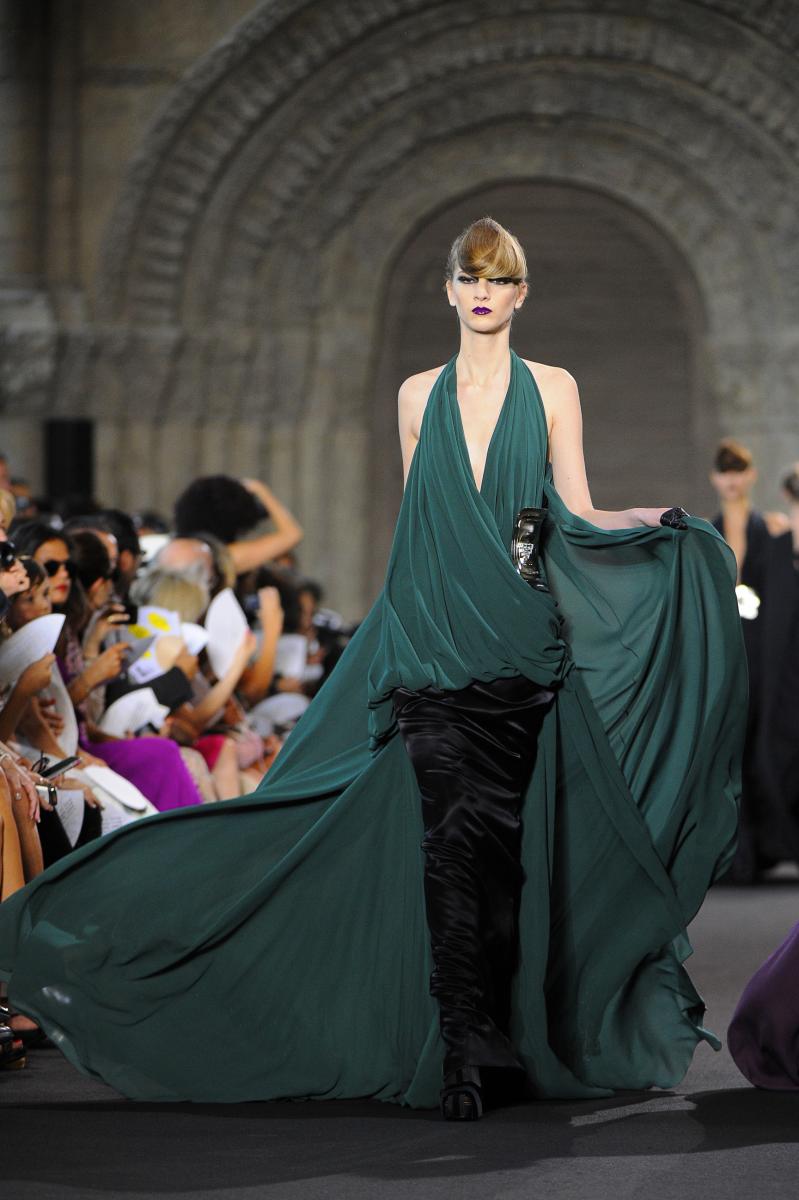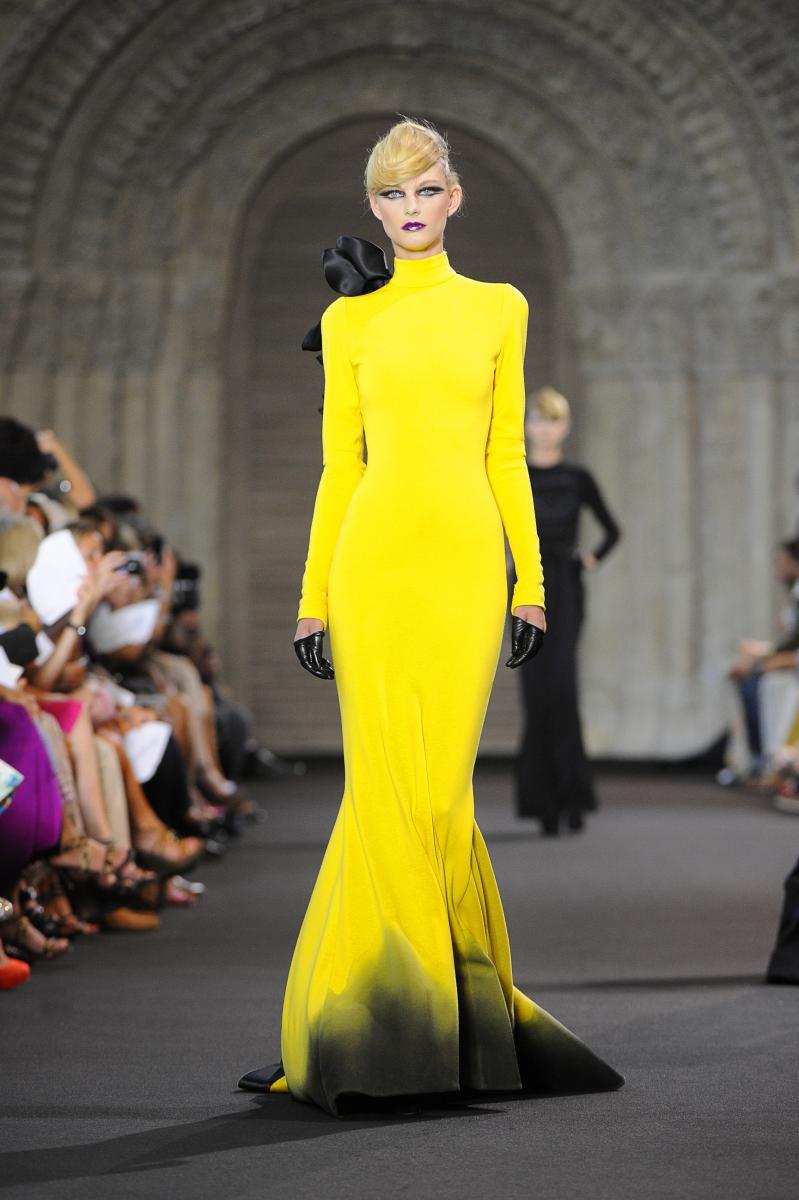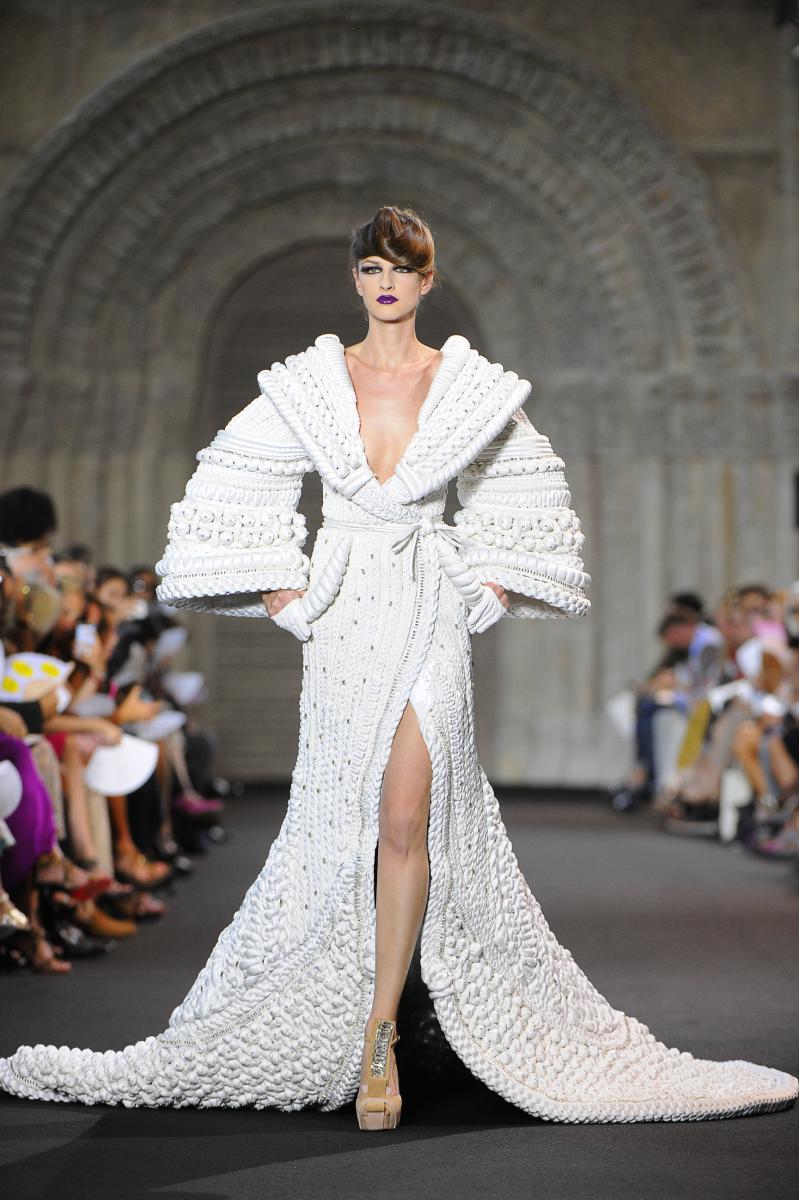 The show was extravagant, captivating and intriguing.

Tags for all blogs :
Comments or opinions expressed on this blog are those of the individual contributors only, and do not necessarily represent the views of FRANCE 24. The content on this blog is provided on an "as-is" basis. FRANCE 24 is not liable for any damages whatsoever arising out of the content or use of this blog.