Fri, 07/08/2011 - 04:11
Shake Your Tail Feathers at the Jean Paul Gaultier Haute Couture A/W 2011-2012 Show
Paris, shake your tail feathers—Jean Paul Gaultier's A/W 2011-2012 Couture show was filled with lavish looks, fabulous frocks, flamboyant headdresses and feathers galore. Models strutted down the runway flaunting their feathered couture.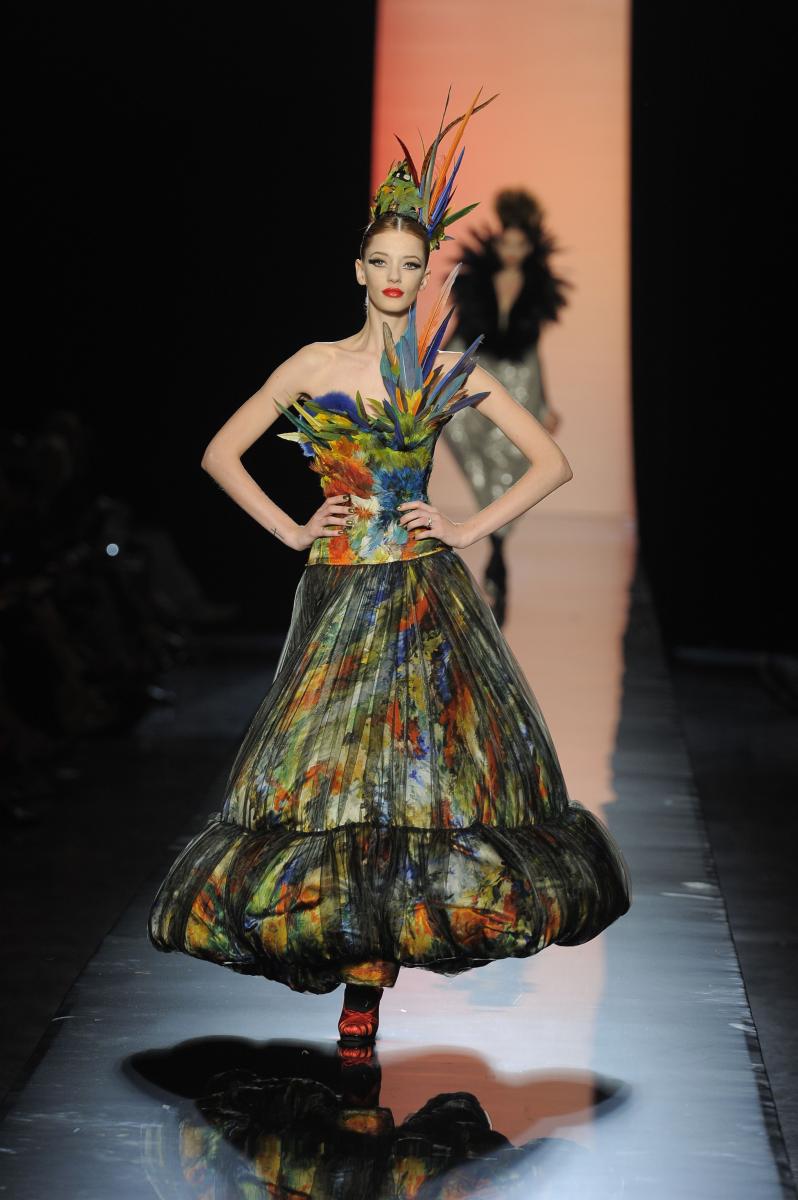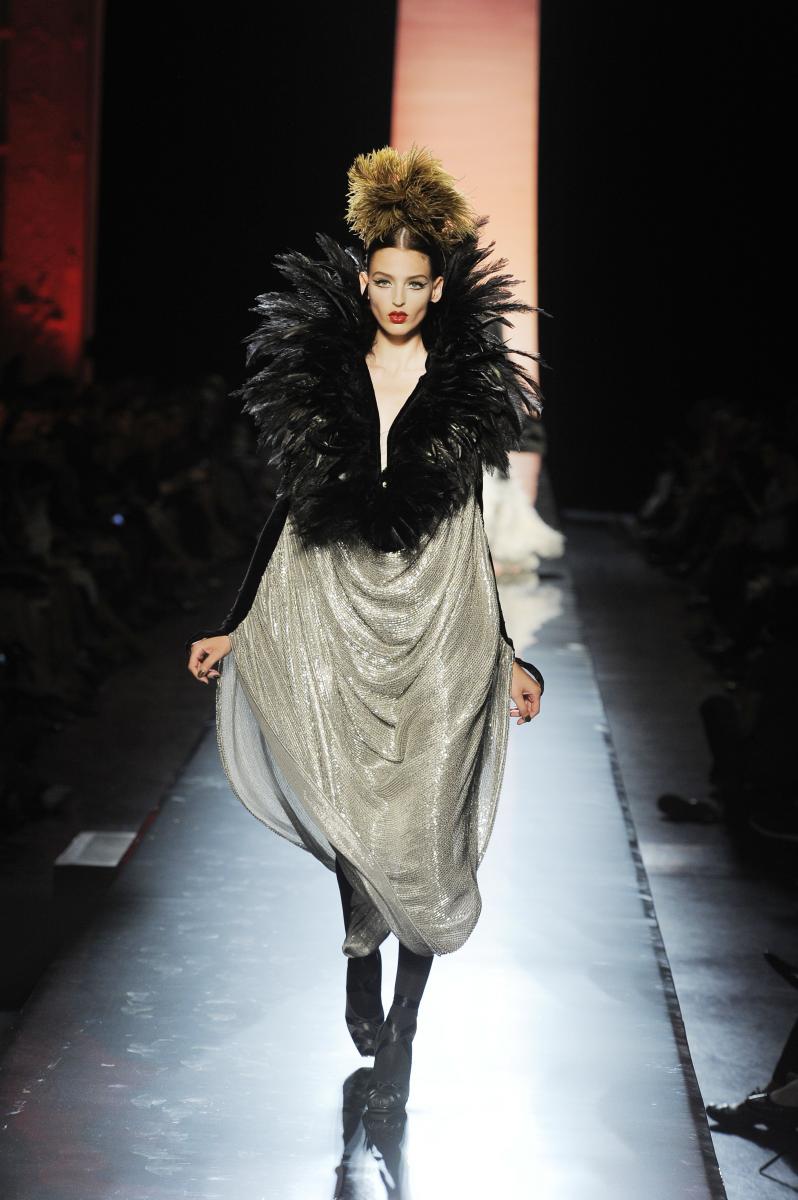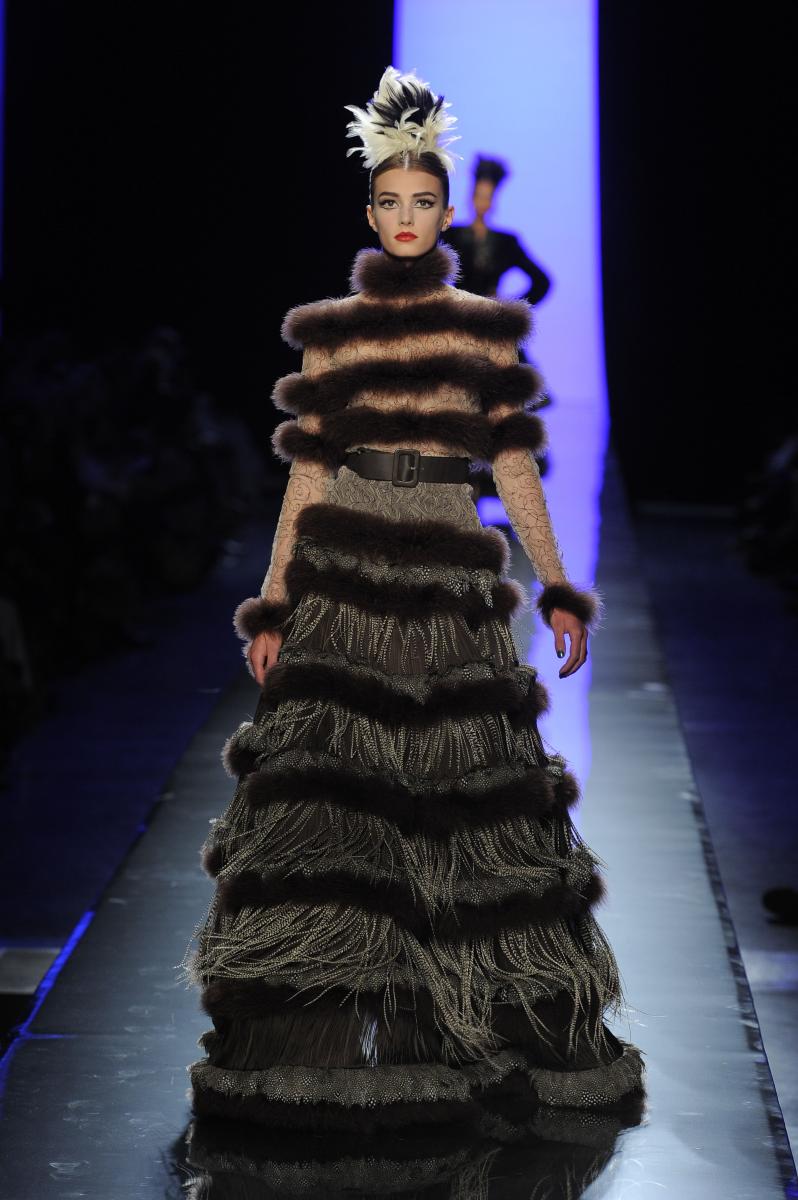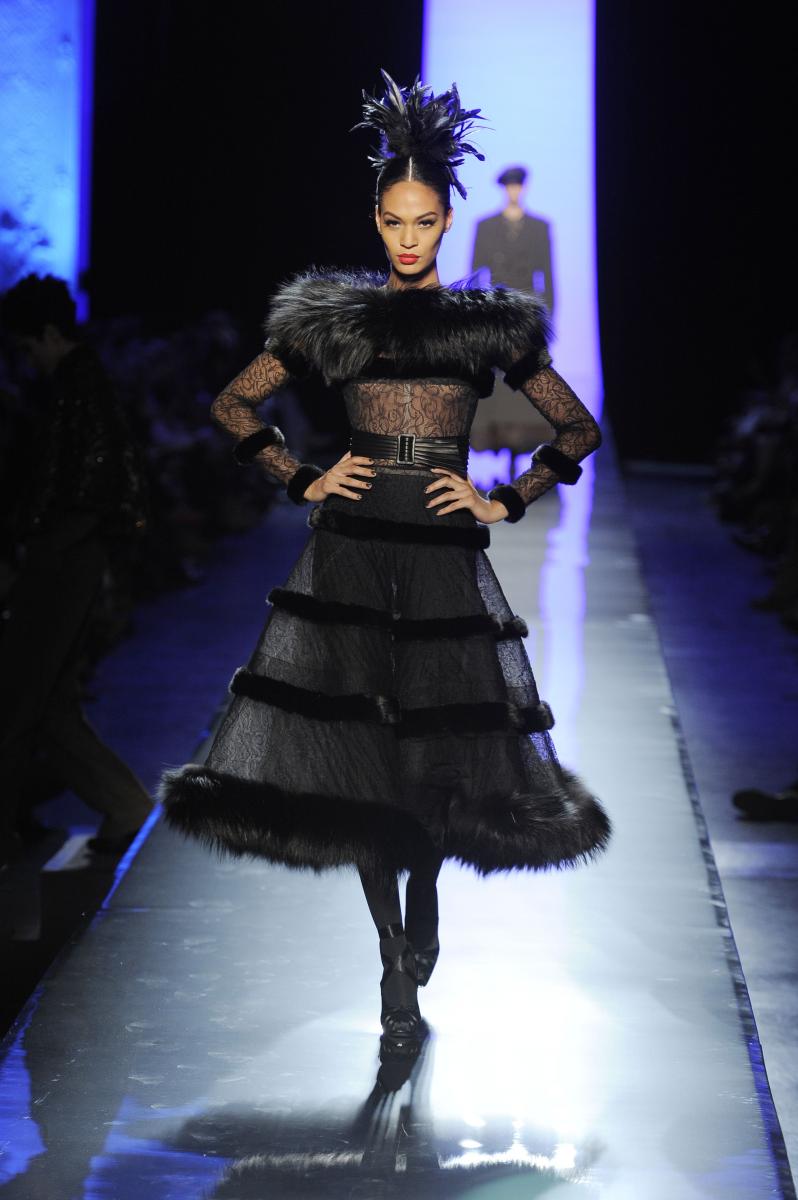 Inspired by the sensual and provocative movie, the Black Swan, Gaultier's first look showcased a beautiful suit atop a tutu paired with exquisite heels resembling satin pointe ballet shoes. Followed by sleek, seductive black ensembles with pops of camel, Gaultier revealed his signature looks. The fiery red number lit up the stage while the classic wide-leg trouser left us wanting more.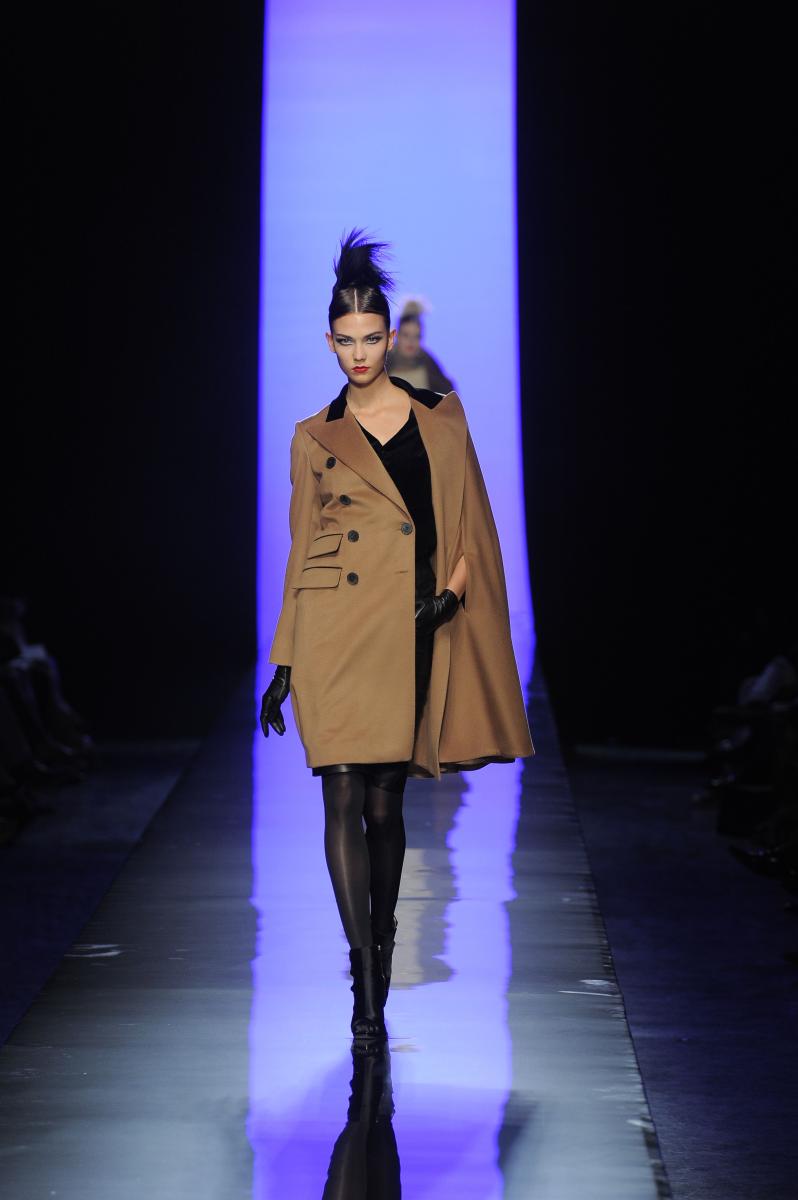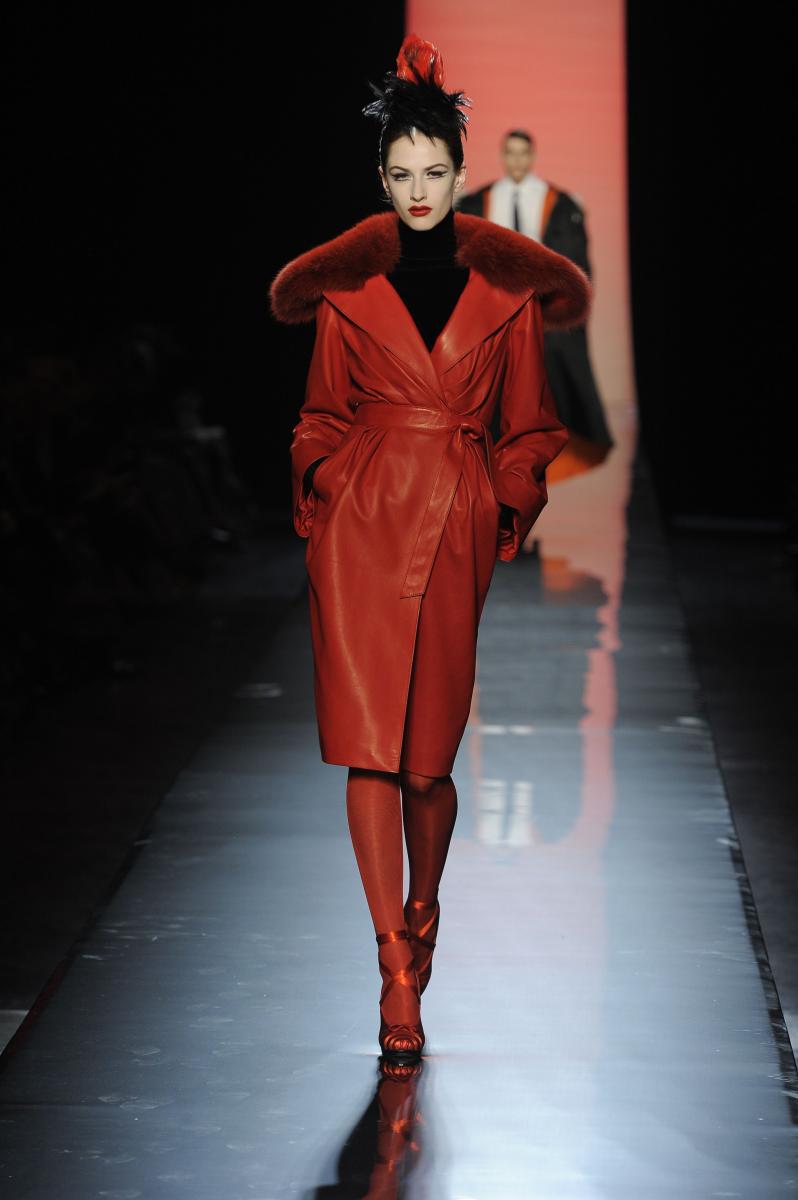 His glamorous gowns stole the show. Slim silhouettes in billowy chiffon, exquisite tailoring, luxurious fabrics paired with chic parkas and plumage detailing captured the femininity of each glorious masterpiece.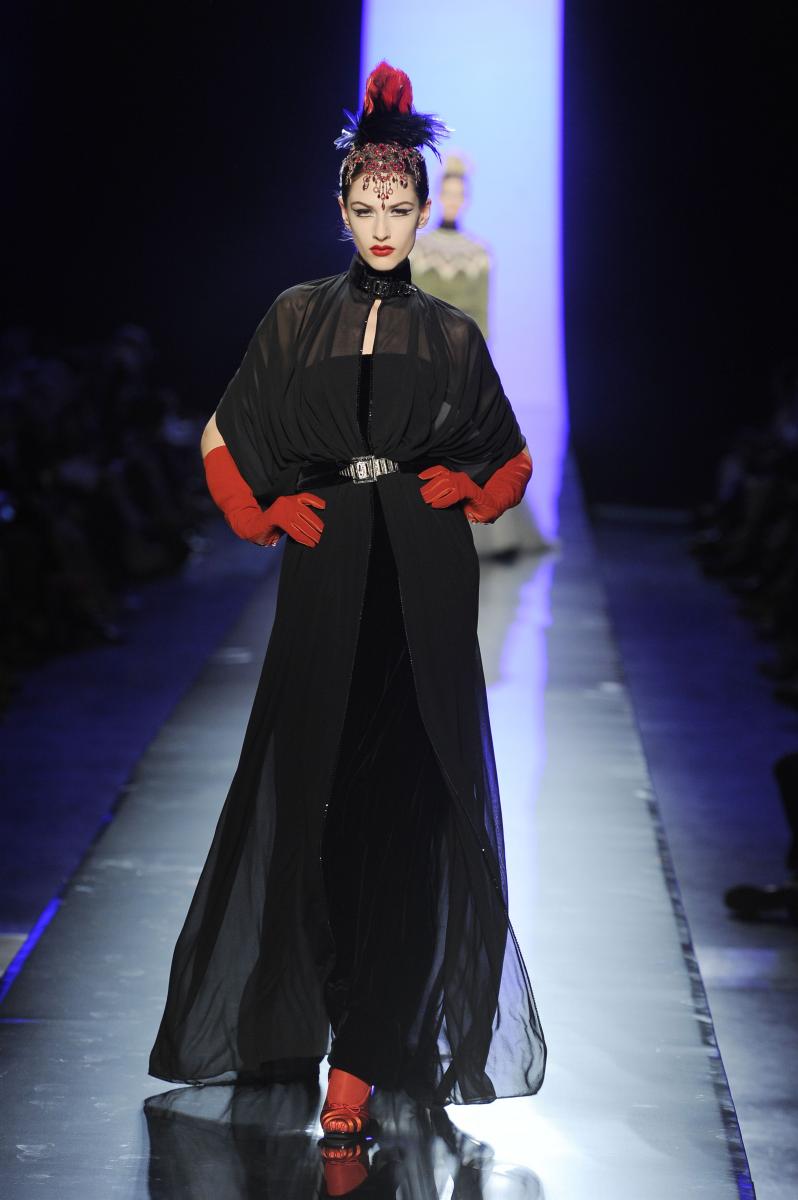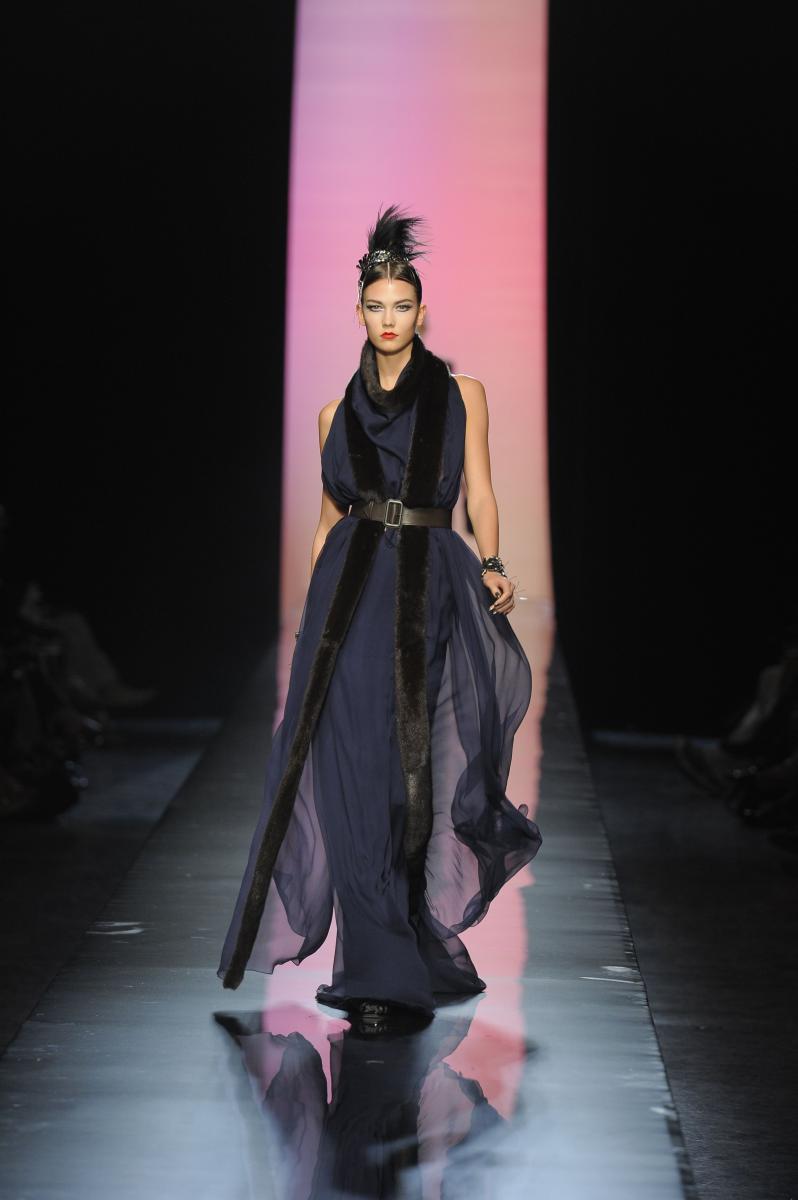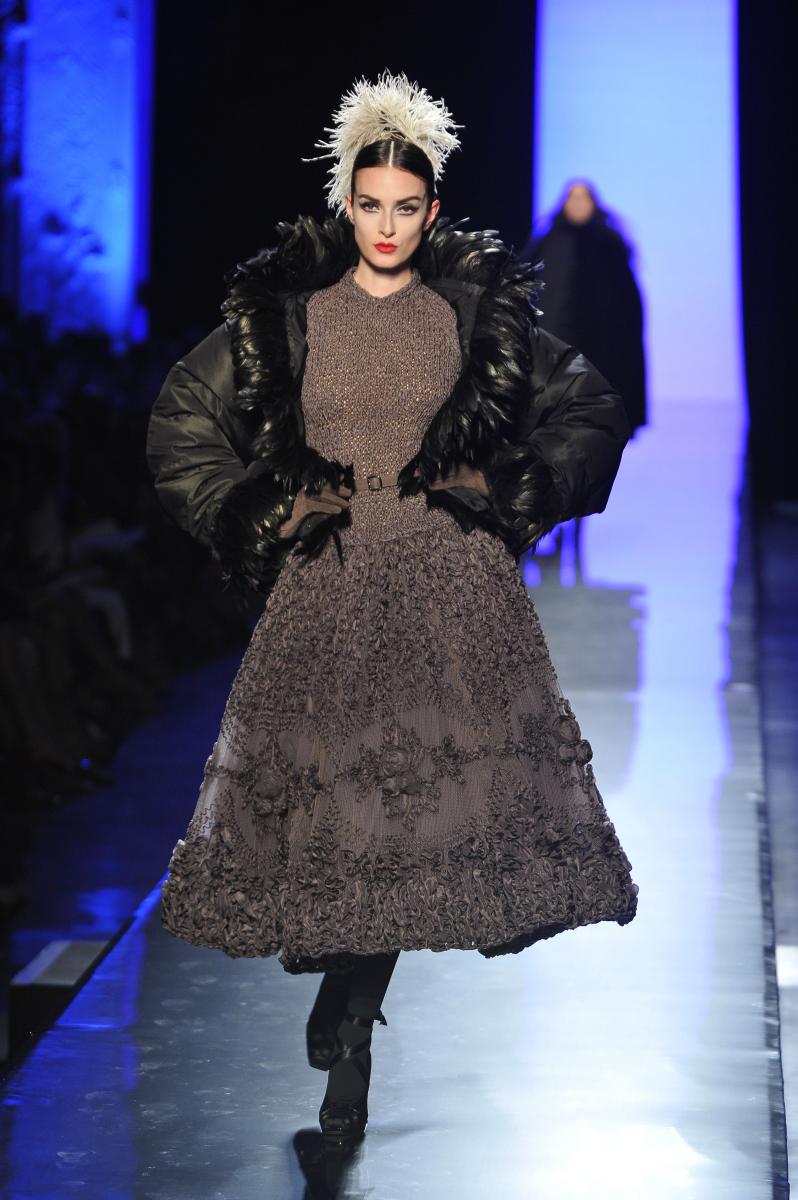 The boys wanted to play too—Gaultier cleverly included men on the catwalk in a typically women's only playground. He sent some sensationally over the top men's looks down the runway in recognition of his new men's fragrance aptly named "Kokorico" or cock-a-doodle-doo in French. Tuxedo clad hotties paraded down the runway proud as peacocks.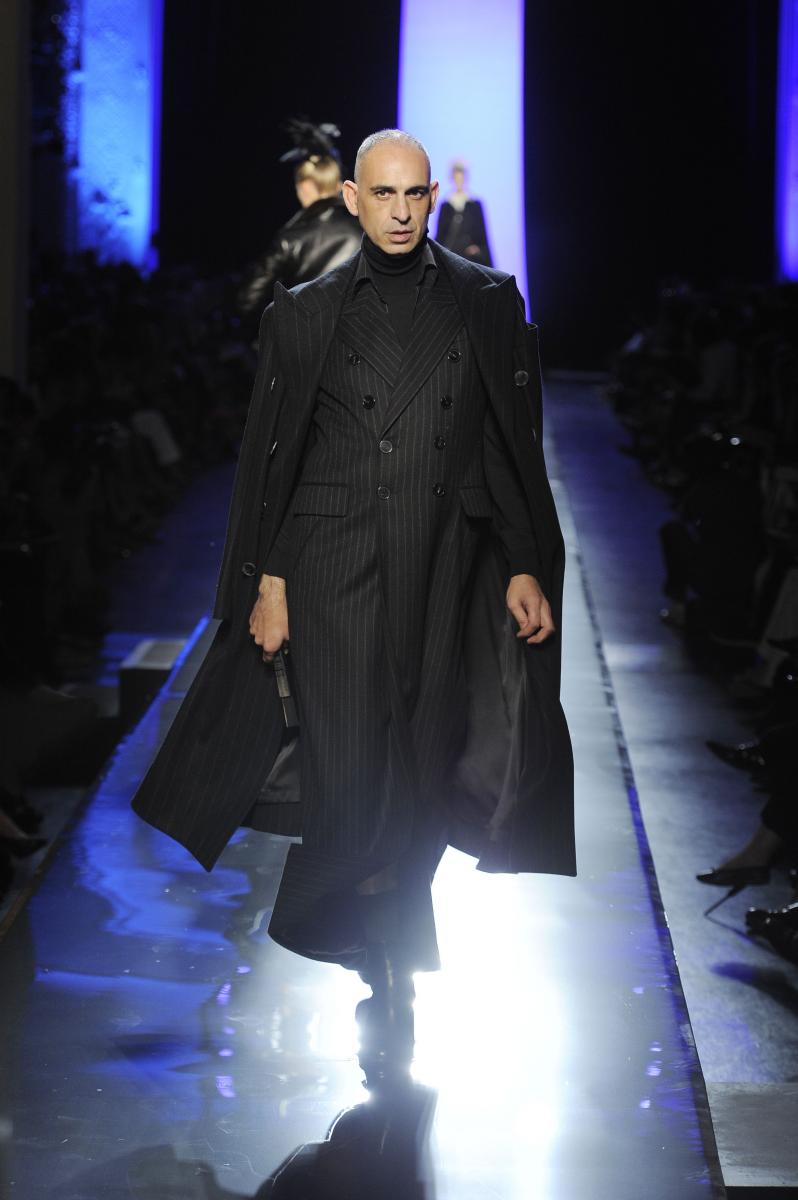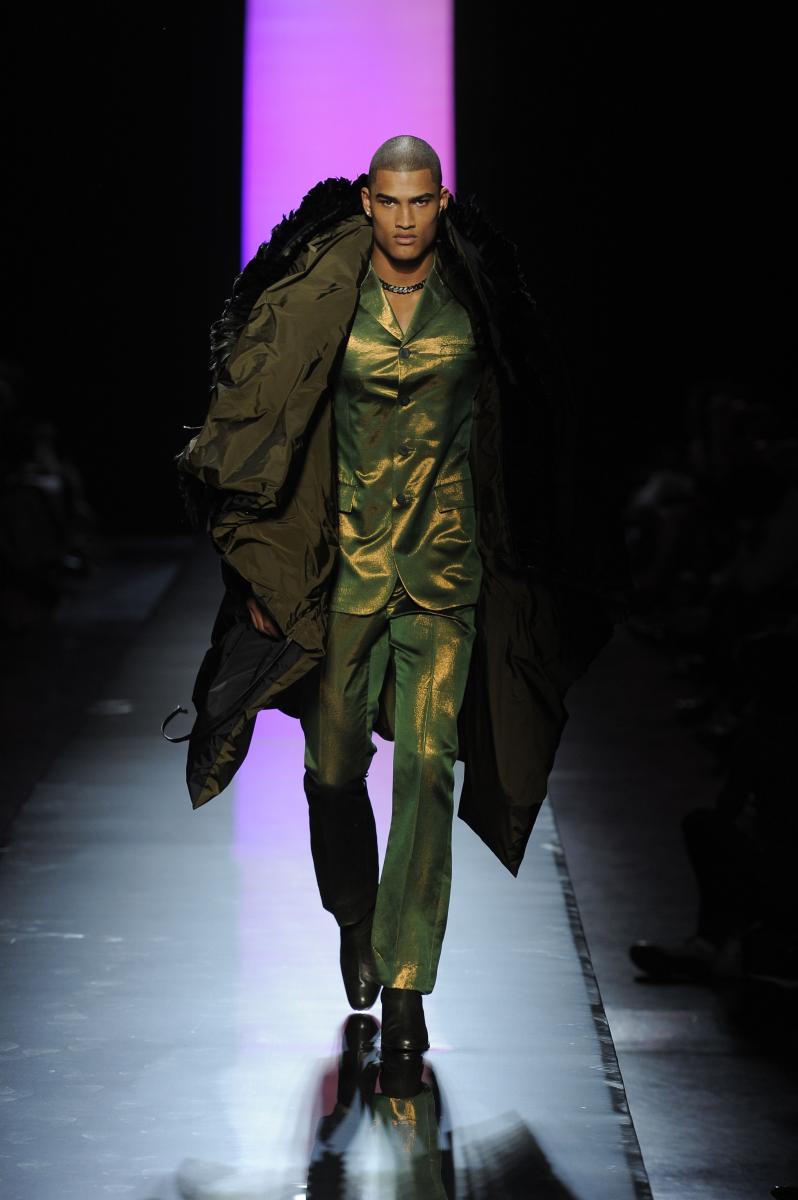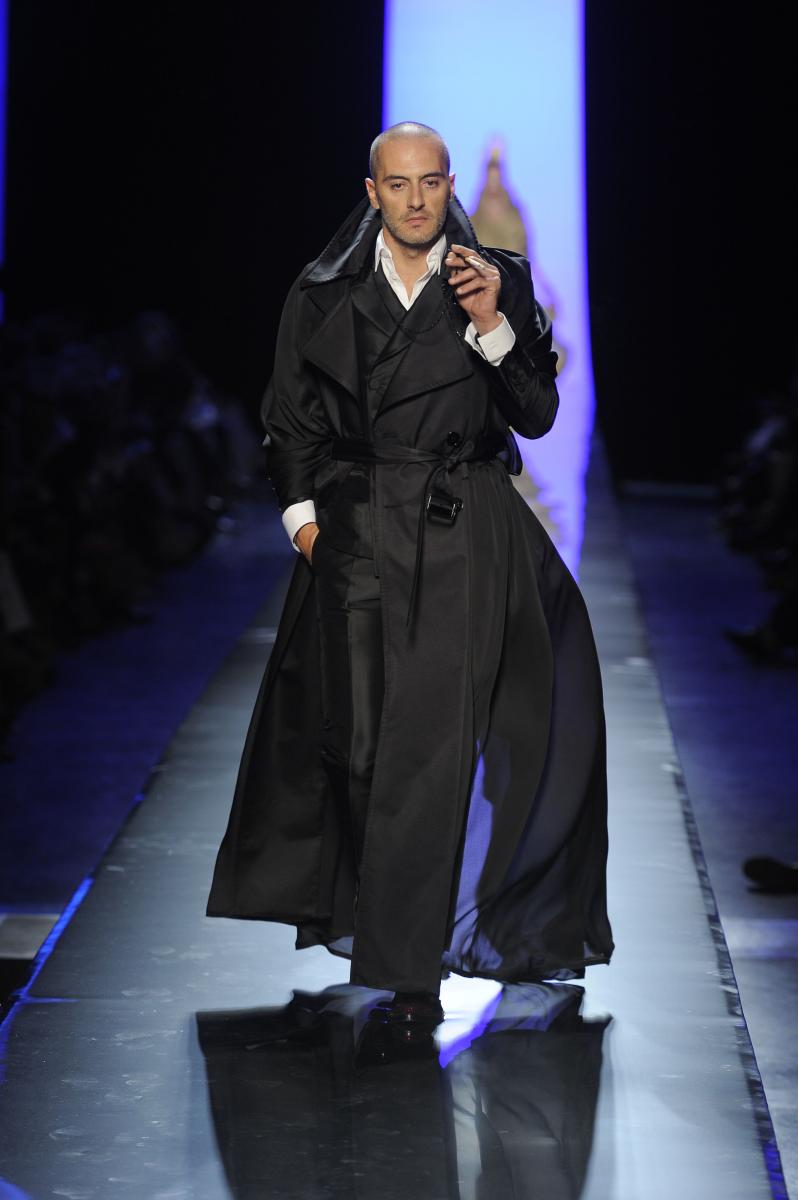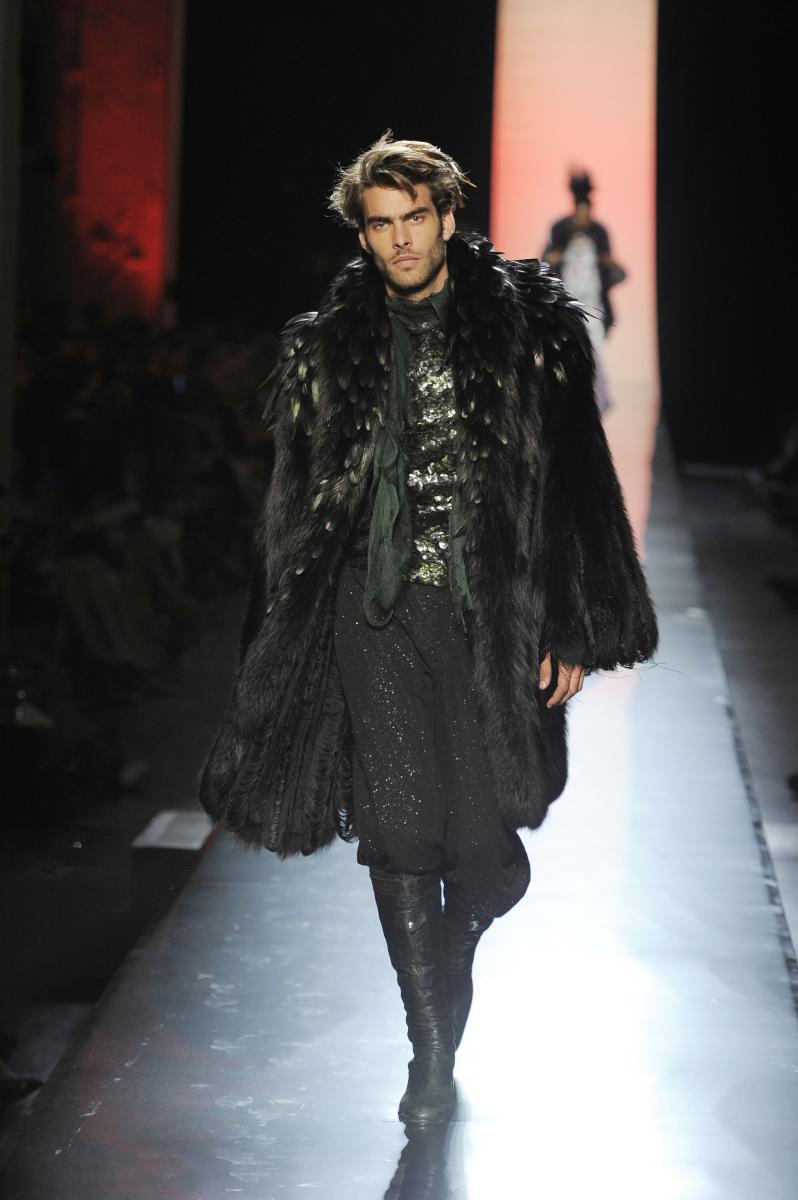 For the grand finale, the fabulous Mylene Farmer strutted her stuff in a intoxicating black number. Grinning from ear to ear, Gaultier looking rather dapper in a long-tailed tux bound onto the stage and greeted her with warm affection and a bouquet.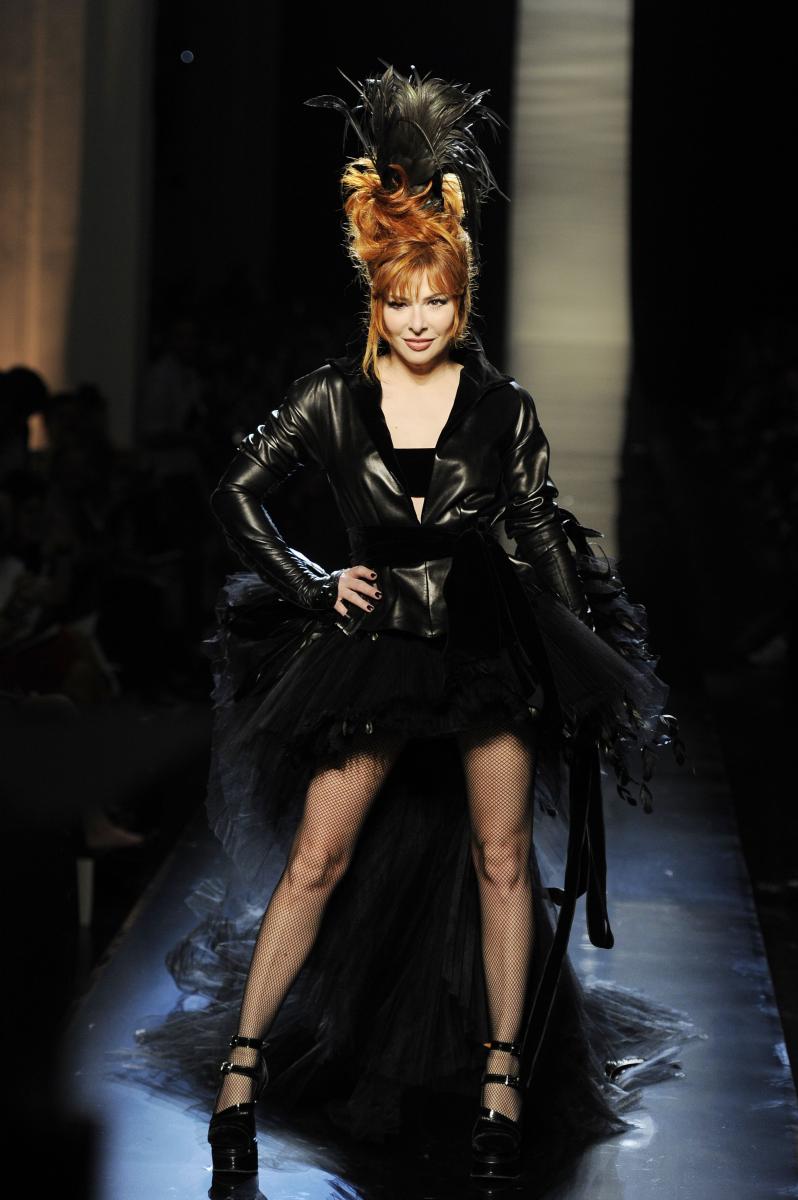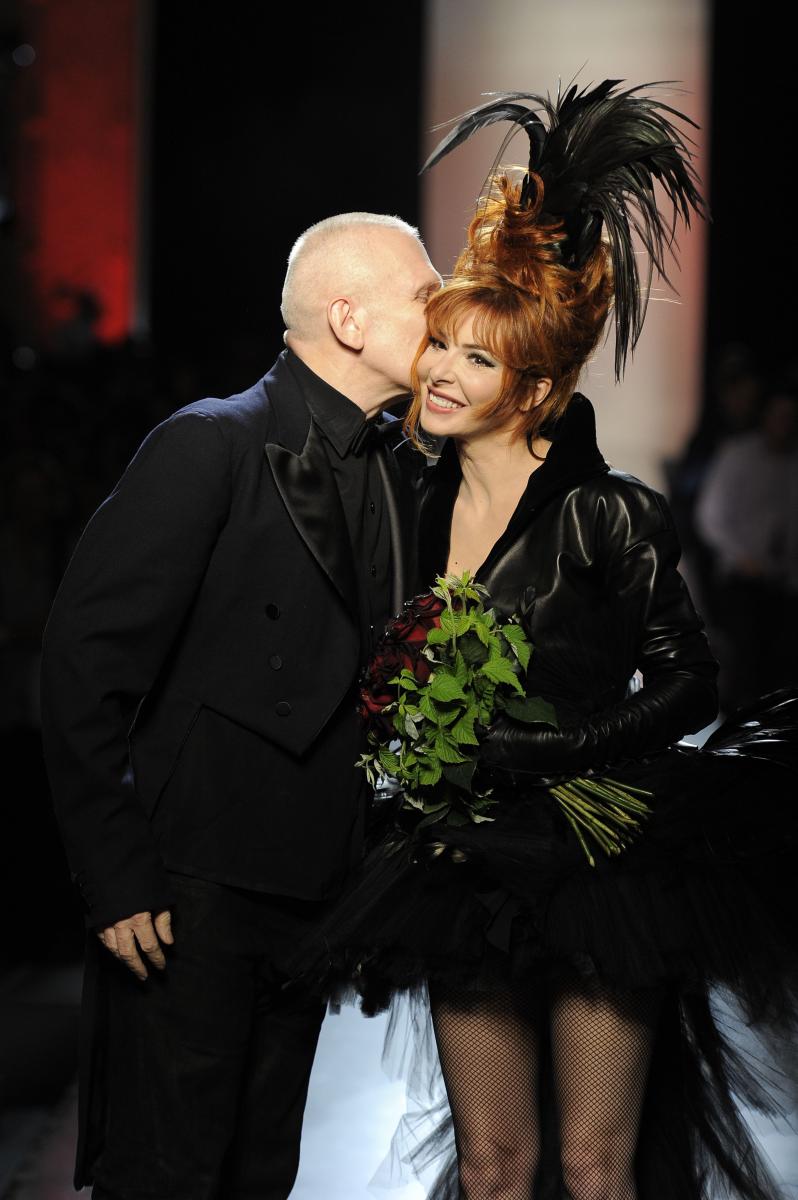 The show was extravagant, captivating and wildly entertaining!
Pictures courtesy of: P. Stable, house photographer
Tags for all blogs :
Comments or opinions expressed on this blog are those of the individual contributors only, and do not necessarily represent the views of FRANCE 24. The content on this blog is provided on an "as-is" basis. FRANCE 24 is not liable for any damages whatsoever arising out of the content or use of this blog.